Artistic Portrait
A new offering for those seeking an
exceptionally unique experience.
A special Portrait and Candid session
up to 2 locations
includes
Hand Edited Full Resolution Files
Printing Release
starting at 800
options include gallery wrapped canvas
fine art giclees
multiple locations
Please call Pam at 504-920-8703 for Custom Pricing

Pamela's work is OUTSTANDING. She totally understood what I wanted and she captured EVERY moment. I look at my pictures at least once a week because they are BEAUTIFUL. They make me re-live the moment we said I DO!! I will recommend her to everyone!!!! She even helped to choose our ceremony location. She is the BOMB!!!!
-Natasha 2016
New Orleans City Park
Unique Engagement + Family Portrait
Photographs that truly reflect you. No twisting you into pretzels to fit some stereotypeimage but real portraits and candids artistically captured and rendered.
includes
Creative CoverageHand EditedFull Resolution FilesPrinting Release
starting at 400
Please call Pam at 504-920-8703 for Custom Pricing

"Amazing, Incrediable, Unique, Artistic, Flexible, Personable and Professional!!!!!! Pam far exceeded our expectations for our engagement photo shoot! She is attentive to details, her focus on light is exceptional, and she made us feel comfortable in front of the camera. I have gotten more positive comments about our engagement photos than I ever imagined possible, and she took the idea of "edgy / romantic" and brought it to life through her photography."
-Dawn 2015 + 2016
French Quarter
Elopements + Intimate Weddings
I specialize in providing a comprehensive approach to your elopement.
We work together to create the perfect set for your artistic wedding portraits.
Then we hit the streets for a taste of New Orleans capturing the honest moments of the day.
includes
Ceremony Photographs
Fine Art Portraits
Candids
Up to Two Locations
Hand Edited
Full Resolution Files
Printing Release
starting at 800
Options:
Officiant, 20 x 30 Gallery Wrap Canvas,
Fine Art Giclee Prints
Please call Pam at 504-920-8703 for Custom Pricing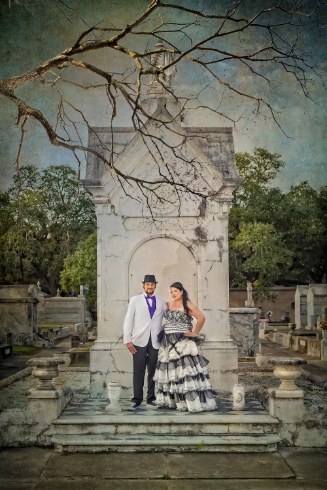 "Artistic pictures! Her artistic style of shooting, choosing the right spot, the right light, editing- simply amazing. We wanted a different wedding, we wanted different photos. We wanted Pictures that captured the city, us and everything about our day in a not quite traditional manner, Pam delivered ten fold.

You will not be disappointed in choosing Pam for your photographer.
-Morgan 2016
Voodoo Wedding
City Park and Nearby Cemetery
Wedding Photography
A stress-free, simple and comprehensive approach
to your wedding photography experience
includes
Creative Coverage
Lighting Specialist
Hand Edited
Full Resolution Files
1 - 16 x 24 and 2 - 11 x 14 Fine Art Prints
Printing Release
starting at $4500
Please call Pam at 504-920-8703 for Custom Pricing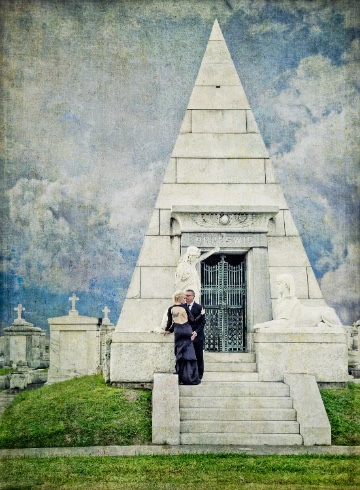 "Pamela is amazing! The photos she took for our wedding were stunning and exactly what we wanted. We felt extemely comfortable with her and would now consider her a friend. While we were having our ceremony I forgot she was even there.You will not be disspointed with Pamela. She is funky, artsy, talented and just incredible."
-Erika 2017
Voodoo Wedding
New Orleans Cemetery
'The New Orleans Experience'
Event Photography Rates
Document Your Corporate Functions and Special Events to reflect Your New Orleans Experience. Or maybe just some greatphotographs depicting your Day/Night in New Orleans. Full Day Rates Available.
includes
Creative CoverageHand EditedFull Resolution FilesPrinting Release
Please call Pam at 504-920-8703 for Rates